Flanders Fields Pictures
World War 1 Photos
One spake amid the nations, "Let us cease
From darkening with strife the fair World's light,
We who are great in war be great in peace.
No longer let us plead the cause by might."
But from a million British graves took birth
A silent voice -- the million spake as one --
"If ye have righted all the wrongs of earth
Lay by the sword! Its work and ours is done."
John McCrae, Boer War 1899
"Seventeen days of Hades! At the end of the first day if anyone had told us we had to spend seventeen days there, we would have folded our hands and said it could not have been done."
John McCrae, France May 1915
Photos courtesy of Rob Ruggenberg / The Heritage of the Great War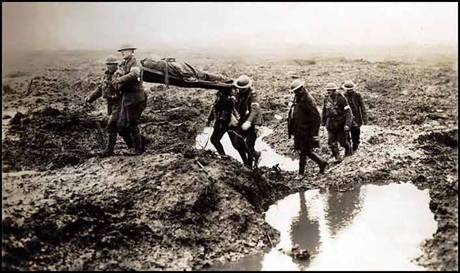 Canadian stretcher bearers in Flanders fields
photographed in 1915, around the time that Canadian John McCrae
wrote his world famous war memorial poem In Flanders Fields.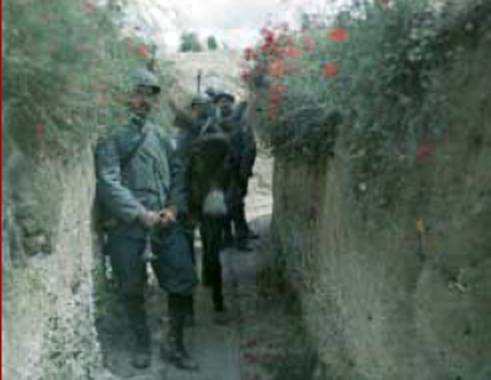 French trench with a donkey and poppies;
this is the only color picture known to show poppies on the battlefield.
The picture was made in 1915 by an official French war photographer.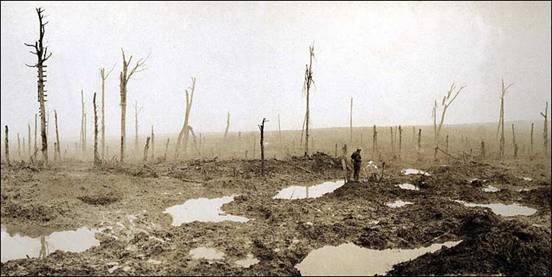 Officially known as the Third Battle of Ypres,
Passchendaele became infamous not only for the scale of casualties,
but also for the mud.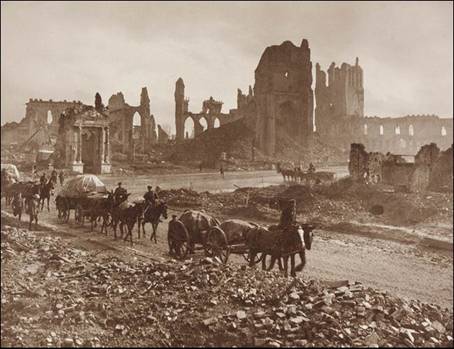 The ruins of the Cloth Hall, the Cathedral and Bishop's Palace, Ypres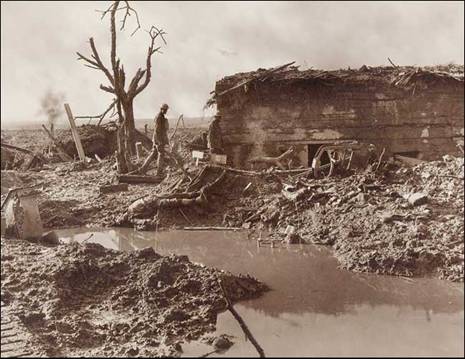 A Hun Pill-Box amidst surroundings characteristic of the Ypres salient.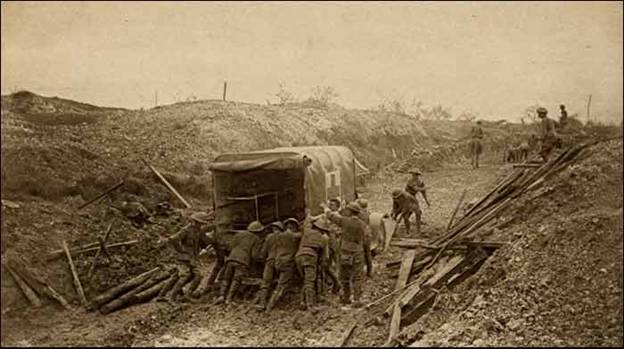 British soldiers pushing an ambulance car through the mud;
photographed on the Western Front, somewhere in Flanders.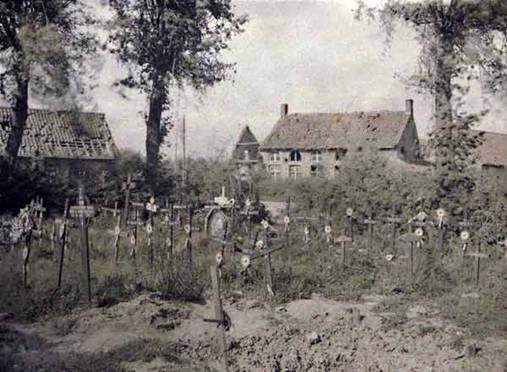 A War Cemetery in the Belgian village of Woesten;
the village is just behind the frontline, not far from Ypres in Flanders.
Photographed in 1917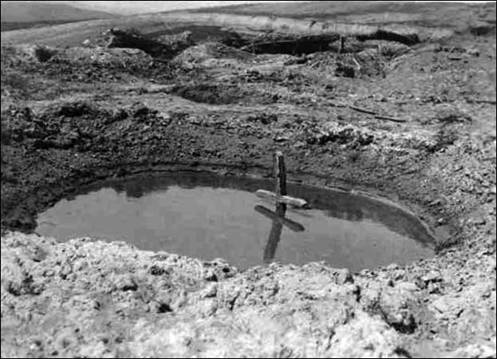 Cross in a flooded shell hole; German amateur picture.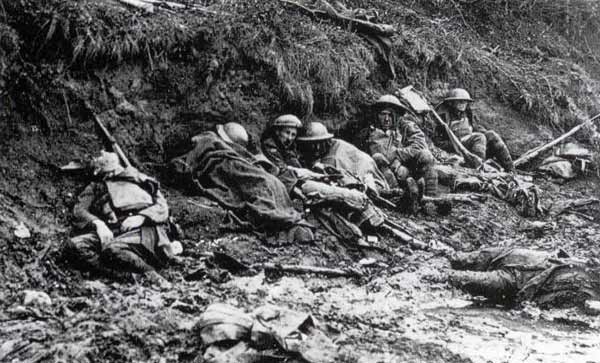 Living among the dead!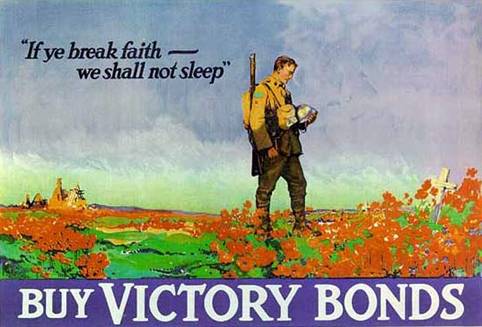 The Canadian War Department used McCrae's poem to get war loans.
The painting was made by Frank Lucien Nicolet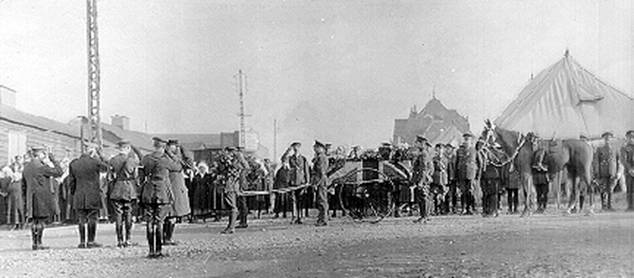 January 29th 1918: The funeral procession of John McCrae
at Number 14 British General Hospital for Officers
in Boulogne, France, led by his horse Bonfire.
In the tradition of fallen mounted officers,
McCrae's boots were placed backwards in the stirrups.
Photos courtesy of www.greatwar.nl
Many of the images above can be found on the artwork for the Flanders Fields song CD and the Educational Kit – 6 Lesson Plans for teachers.
Contact the Author
Please Email Flanders Fields Music for more information about:
Flanders Fields Song
Flanders Fields Video
Flanders Fields Sheet Music
Flanders Fields Educational Kit – 6 Lesson Plans for Teachers          
© 2009 Flanders Fields Music